A Man Called Ove
is one of Frederic Backman's earlier works. A New York Times (and IndieNext) bestseller, it has been made into a film. Just like the book which is very Swedish yet accessible to us here in USA, the film is delightful and quite true to the book.
It is a story that has been told many times before, an old curmudgeon who has a backstory, a reason why he, as some would say, has a stick up his ass. And, if you get to know him and know the why of it, he will become lovable to you. And, having it be a Swedish story makes it all so much more literary.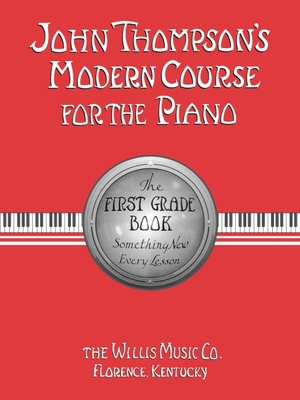 Everyone has a man called Ove living in the neighborhood. In West Babylon, where I grew up, we had Mr Gislain. He and Mrs Gislain lived with dog Spotty right next door to us. He drove an old black Rambler sedan with no radio installed, no automatic transmission, no rust. Before Mrs Gislain had her stroke, they would take care of Spotty together and they would take the car out for a drive on Sundays to Orient Point. He still cared for this overweight pug and after she was unable to do so, paid me $2 for holding Spotty in the car while we drove to the vet/dog groomer and waiting through the appointment. This was fairly often, if I recall correctly, at least monthly for the toenail clippings.
She taught piano, starting with John Thompson instructional books, for very little money and we had no pressure to perform in recitals like other children I have read/heard about. I hated piano lessons, but couldn't imagine a time without them. We had music sessions in elementary school, learning the staffs and notes in addition to singing songs, but without piano lessons, I wouldn't really be able to say I could read music.
Mr Gislain has an incredible backstory, but he never said anything about any hardships. As a young man, he played trumpet in a classical music orchestra. After symphony and other concerts with classical music, the musicians would pack up and covertly make their way to basement nightclubs where they would (like almost every musician I have ever known) delight in getting called up the stage or bandstand to join in. He told me that story after pointing out an old photograph framed and in a place of prominence on a lace-covered bookshelf. It was a photo of an all-girl German jazz band. He said they were terrific and he had played alongside the female trumpeter who in his opinion was very talented. This kind of music was disreputable and any properly employed musician could not afford to be seen doing what he did, lest he be fired as a less-than-upstanding member of a serious orchestra. Ah, the thrill of risking discovery!
After his lips gave out (his words, not mine, again, if I recall correctly), he ended up working at the sanitarium
Pilgrim State Psychiatric Hospital
. I had heard this rumor and thought he was a doctor or medical personnel of some sort. But, no, he corrected me; he was in Maintenance and had the great responsibility of making sure there was enough coal in the winter for heating the building(s?) of which he was in charge.
None of the neighborhood children thought him very lovable, or even nice. He would yell at those who ran into his yard to retrieve errant balls. He walked Spotty on a leash around the grounds like it was a park (and actually, it was a pretty big place -- 2 lots? 1.5 lots?). He did not have air conditioning in the car or in the house and wondered aloud why we would not turn on our window unit in the dining room more often than we did. We all knew that running the A/C was a costly use of electricity, and my parents generally allowed its use on very, very hot for dinner as the heat from cooking dissipated and we could later watch television and sleep on the carpeted living room floor which adjoined the dining room in an open floorplan. When we had the A/C on, all the bedroom doors except our parents' were closed. The bathroom door, also, was closed. Going to the bathroom was a sweaty ordeal. The parents' bedroom was considered the furthest away from the air conditioner. And, inside, a fan was positioned to blow the warmer air out of the room. Not sure of the logic of the circulation, but no one questioned their right to keep the door open when every other one was kept closed.
I think Mr Gislain did not buy an air conditioner so that he would not be tempted to turn it on at the least sign of hot and muggy weather, justifying the variable overhead cost as using his asset investment wisely. So, best to stay away from that entirely. I do not recall if they got one after his wife suffered her stroke.
Our neighbors called him an old busybody, because they felt sure he was watching all of us through the lace curtains and commenting later about the car we drove or visitors to the house or even whether the big tree (oak or plane or black cherry) should be trimmed lest it fall across the roof of the house during the next big storm. However, my mother said she really appreciated his watchfulness, and felt the area was safer, because no strangers could come into the neighborhood without his knowing and letting us know, too.
Contradictorily, they called him "Mr Magoo," because he kind of looked like the cartoon character especially when he was behind the steering wheel of his Rambler. If anyone recalls, the cartoon centered around an old man with very thick glasses and a Model T or Model A car, who ran is car into and onto roadside objects and pedestrians and mistook items and people for
different
items and people. In short, Mr Magoo couldn't see.
There was even a "Parvaneh" of sorts for the Gislains. I don't remember her name, but she was a flamboyant woman who was a singer, I believe. She travelled into New York City often, probably for auditions and work. She had decided she needed to learn to play the piano. Her lessons were after mine on Saturday mornings, and she would come early and spend time with "Uncle Alberto." She might also have been there at other times. She was on such good terms with Mr Gislain that I truly thought she was a niece or grandniece, but Mr Gislain corrected me there, also. It was just she, funning.